rattler bar beverage dispenser TAPRITE proudly introduces the RATTLER
a compact, innovative bar dispenser engineered by Schroeder America.
The Rattler has been crafted with performance, quality, and functionality enhancements
that are unmatched..
need the rattler bar dispenser manual?
click the link below to download our PDF Rattler manual.
if you need any further assistance our customer service reps will be happy to guide
you through any questions you may have.

click here to download the PDF product manual (5mb)

rattler bar dispenser video tutorials
to view our detailed rattler bar dispenser video tutorials click here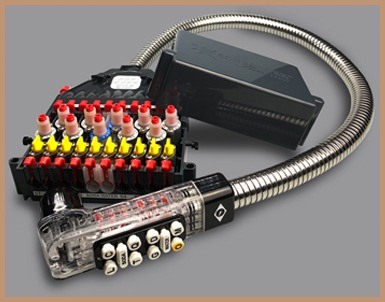 Unmatched Quality and Performance
The Rattler Bar Beverage Dispenser delivers the performance, durability, and serviceability that have made the Schroeder name synonymous with excellence. The Rattler is optimized for dispense of multiple product types while maintaining flow rates and ratio. The modernized valve design, available in both mechanical and flow control models, provides true ratio adjustment capability and better ratio control under varying pressures. The manifold maps the position of each line through the dispense point to simplify installation. The valve cover enhances sanitation and protects the entire valve assembly. NSF/ANSI 18 Approved.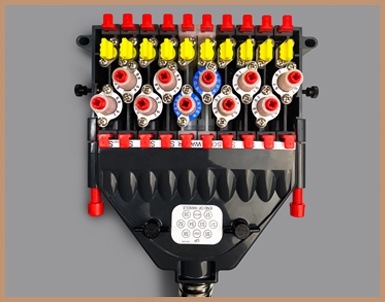 Optimized Footprint and Function
The Rattler Bar Beverage Dispenser offers optimal ratio control in a robust, compact format. The innovative bracket design virtually eliminates the possibility of catastrophic valve failure at the flow controls or shut-offs. All Rattler whip assemblies are backwards compatible with those of other manufacturers* to save time and effort during equipment replacement and to reduce spare part inventory. Rattler flow control modules have identical footprints to those of the competition* to ease installation in tight spaces and simplify equipment upgrades.

*All whip assemblies and key components, including inlet fittings, mounting plates, and hardware, are backwards compatible with equivalent competitive models.
#TAPRITERATTLER